Strategic Planning and Major Projects Coordinator
Location:

Colac, Victoria, Australia
Posted:

2017-12-05
Advertiser:

Colac Otway Shire

- 20171206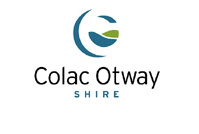 Permanent Full-Time
Package $111,300 to $124,700 (inclusive of Superannuation
Located in Victoria's south-west, the Colac Otway Shire is diverse and beautiful, with volcanic lakes, craters and plains in the north; hinterland forests of the Otway Ranges running through the centre; and the Great Ocean Road coastline in the south. The lush rainforest and internationally recognised waterways and Great Ocean Road coastline all make Colac Otway Shire a place people want to live, work and visit. The region is widely regarded as one of the most picturesque municipalities in Victoria.
Colac is the key industrial, commercial and service centre for the shire and is situated on the southern shoreline of Lake Colac, on the Princes Highway, 138 km south-west of Melbourne. Apollo Bay is the other major urban centre in the shire.
As Strategic Planning and Major Projects Coordinator you will oversee the delivery of Council's Strategic Planning program as funded and prioritized by Council, including regular reporting on project and budget status and undertake complex Council projects, including development of strategies, management of consultants and community engagement.
Applications closing on 22 December 2017, 04:00 PM

Please note: applications that do not respond to the Key Selection Criteria will not be considered.

Robert Dobrzynski

Acting Chief Executive Officer

Colac Otway Shire Council is an equal opportunity employer and a child safe organisation

Please note: The Colac Otway Shire Council offices close on Friday 22 December and re-open on 2 January 2018, therefore selection for interviews for this position will not be made until January 2018.